March 23, 2018
Bruce Springsteen Friday Gif Meme
First Try On a "Bruce Springsteen Friday" Meme Gif
My first take on making an animated Bruce Springsteen gif. Last time I have made animated gif files must have been sometime in mid 90's. 😀
Enjoy.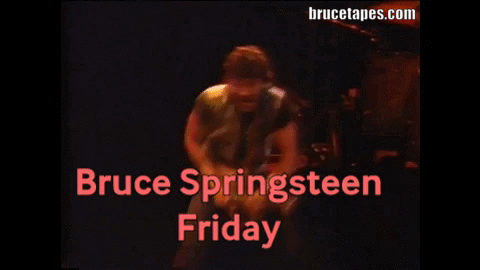 Right Click – > Save Image as…   and you are good to go on Facebook, Twitter etc.
---
Please support my blog via iHerb!:
Go to iherb.com via this link or photo, and support Brucetapes – It's that easy!.

Clicking photo above adds the coupon code automatically. New customers gets 5% OFF. Old customers 5% loyalty credit. Coupon info
Thanks for keeping this blog running. I wish to write more. 🙂.